You are warmly welcome to the professional website of musician and teacher Mikko Patama. Here you can find information about his previous and upcoming releases, some live video footage and his contact information.
news
The Miracle – A Kind of Magic spring tour in March 2023
The Miracle – A Night With Queen is a show featuring Queen's greatest songs combined with elements from Freddie Mercury's life story. After the successful winter tour in 2022, the show is returning with five more gigs between 17th of March and 1st of April.
This tour will focus on the 1986 album A Kind Of Magic, which includes the hits "One Vision", "A Kind Of Magic", "Friends Will Be Friends" and "Who Wants To Live Forever".
Viljami Holopainen – lead vocals
Leo Kaukomies – guitar
Tuomas Heikkinen – guitar
Mikko Patama – keyboards, vocals
Heikki Venhola – bass
Eero Kaukomies – drums, vocals
Mari Multanen – vocals, keyboard
Spring tour dates
17.3 Vaasa, Ritz – Get tickets (netticket.fi)
18.3 Ylivieska, Akustiikka – Get tickets (lippu.fi)
24.3 Seinäjoki, Seinäjokisali – Get tickets (lippu.fi)
25.3 Huittinen, Risto Ryti-sali (moved)
31.3 Imatra, Kulttuuritalo Virta – Get tickets (ticketmaster)
1.4 Porvoo, Grand – Get tickets (lippu.fi)
---
Interactive courses on synth programming and drawbar organs
Mikko has developed and released two interactive entry-level courses:
"7 classic synthesizer sounds and how to program them" and "Crash course to Drawbar Organs" explaining step by step and with very practical examples how different parts in classic synthesizers and drawbar organs (Hammond B3, C3, "clonewheels" etc.) work. The courses were designed for beginners but can also be very helpful for intermediate and professional keyboardists.
The course was built inside Gig Performer, a popular audio plugin-host software designed for live-performance. TAL Noisemaker, a free synth plugin, is used on the synth course. Hanon B70 plugin by LostIn70s is used for the organ sounds, Overloud TH-U amp simulator for Jon Lord -type rock organ sounds. B70 and TH-U are included in Gig Performer as free additions.
Gig Performer is a commercial software, but a free 14 day trial version is also available. The .gig-files including both courses can be downloaded from the community posts where they are introduced: synth course and organ course.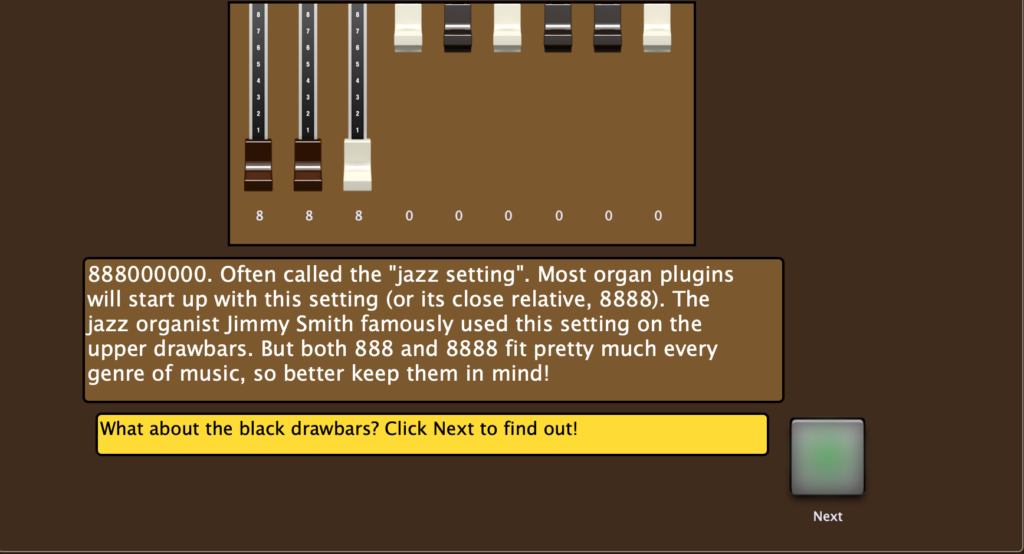 ---
Jupu Group's new album reviewed in media
Jupu Group's new album "Umpeen kasvoivat polut", released in May 2022, has received very positive reviews from critics. Ismo Karo of Imperiumi gave the album 9½ points out of 10, commenting: "The average music connoisseur is really just amazed at the musical omnipotence of Jupu Group. Umpeen kasvoivat polut is the best good old-fashioned Finnish prog rock in a long time."
The album was also reviewed in the Finnish music magazine Soundi (4 stars), Progressive Rock Journal and Noise.fi (4/5 points).
The story of Jupu Group started already in the mid-seventies, when the classically trained violinist-composer Juhani Poutanen founded a new progressive rock/jazz-fusion group in the middle of the biggest prog rock craze. In addition to Poutanen the group consisted of Jukka Linkola, Upi Sorvali, Ilkka Hanski and Janne Louhivuori. The original line-up released one studio album called "Ahmoo" in 1975. Svart Records reissued the album as vinyl and CD in 2016 along with a previously unreleased live recording "Jazz Liisa 5".
The new line-up, gathered in 2020, consists of fine young Finnish musicians with passion for classic progressive rock and wild improvisation:

Meerika Ahlqvist on vocals
Lotta Ahlbeck on electric violin and backing vocals
Otto Porkkala on electric guitar
Mikko Patama on keyboards
Heikki Saarenkunnas on bass
Oskari Niemi on drums
All the material performed by the new line-up is composed by Jupu Poutanen and arranged by the group in collaboration with Jupu.
Make sure to follow the band on instagram and Facebook.